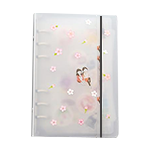 Unique System To Organize Stickers
Keeps your stickers orderly, easy to find, and in immaculate condition.
---
PRODUCT DESCRIPTION
An excellent way to store paper materials such as stickers, collages papers, and tapes before putting them into a more elaborate storage system. Instead of leaving a pile of stickers on your desk to organize them later, stick them in the appropriate accordion folder!
Stack them up together!
ADVANTAGES OF USING THIS STICKER STORAGE BOOK
Saying goodbye to disorganization and hello to a more organized, efficient, and enjoyable way of enjoying your sticker collection.
Flexible And Functional Inserts
Each insert page is transparent for easy viewing, so you can locate and retrieve your desired stickers without the fuss. No more sifting through a messy pile or damaging delicate stickers in a cluttered drawer.
Customize Your Folder To Your Individual Needs
With the ability to adjust and add pages as you see fit, your stickers storage folder grows with you, making it a truly personalized solution.
📦 PRODUCT DETAILS:
Varied format of inserts
Portable A5, A6 sizes available
Types: 27 Option(s)
Category: Stickers
😍 MORE CATEGORIES:
Giftsmilee | Established 5 years since 2019
Unwrap a Smile with Every Gift!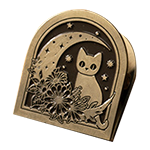 HOT PRODUCTS / KS-CL-009
Starry Night Love Song Clips
More than just a tool. A stunning visual symphony in bronze.
Crafted with precision and an eye for detail, the Moon Bronze Clips offer a unique way to secure your important documents, highlight pages in your journal.
Each clip is a small piece of art that brings an element of the ethereal right to your desk.